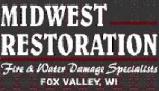 Last Updated: Apr 5, 2020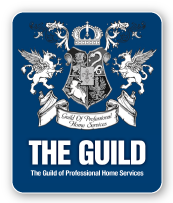 Coyne Borree


Coyne S. Borree is the president and CEO of Midwest Restoration. Coyne exemplifies the true entrepreneurial spirit. Growing up in Wisconsin, Coyne spent time under the close tutelage of his parents, Scott and Mary, helping to build the family construction and appraisal business. As an adult, his interests in the insurance industry started to expand. He attended Fox Valley Technical College where he pursued degrees in insurance services and risk management.
Coyne chose the insurance industry as the beginning of his endeavor. During a five year career in claims, he quickly moved from claims adjuster to managing a large restoration franchise. From his experiences, Coyne identified a need in the Fox Valley area for a full service restoration company that isn't controlled by corporate franchise offices. He saw the opportunity to provide for the handling of an insurance-related loss from beginning to end and have a totally satisfied property owner at the completion of the insurance claim cycle. In the spring of 2007, Coyne coupled his restoration and insurance backgrounds to create his vision...Midwest Restoration Fire & Water Damage Specialists.
John Knutson


John came to Midwest in the Summer of 2008 just in time to help out with the flooding in NE Wisconsin. He had to learn fast and took on a lot of responsibilities immediately. John has firsthand knowledge and experience of nearly all aspects of the restoration industry. If you were to ask anyone who knows John to describe him they would say he is knowledgeable, honest, hardworking, fair, and humble.
Josh Greil


Josh has been in the building construction industry since a kid. He is a journeyman carpenter. He started working in new commercial and residential building projects in Wisconsin and had his own framing/construction crew by the age of only 18. Josh joined the Midwest Restoration team in late 2009 and loves every day as it brings a new challenge. Josh has evolved his career from tradesman to Construction Manager. In his current role, Josh not only manages the overall construction projects but he'll be the first one on the jobsite working and the last one to leave. Josh prides himself on getting the full potential from his team and providing the utmost service to our clients and insureds.