Long Life Roofing has been serving south-central Wisconsin for over 25 years.
Experienced in all areas of roof instalations, we are focused primarily on the installation of Firestone roof systems on commercial and industrial buildings.
Our employees are trained by Firestone personnel in the proper installation procedures and continue their training with annual technical updates. Long Life Roofing takes great pride in our shingle roof systems and architectural sheet metal roof systems as well.
Because of our dedication and devotion to superior craftsmanship, Long Life Roofing has received numerous awards and national recognition over the years for the outstanding quality and longevity of the roof systems installed.
RubberGard EPDM Roofing Systems
Since its introduction in 1980, Firestone RubberGard EPDM has dominated the single-ply roofing market through its proven performance, durability and flexibility over a wide range of building types. RubberGard EPDM has delivered more than two decades of commercial roofing success by building upon a heritage of innovation in rubber polymer technology.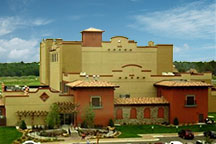 The versatile membrane offers a variety of installation options including fully adhered, ballasted or mechanically attached that deliver superior long-term weatherability and exhibit exceptional wind uplift resistance.
• Stringent quality control ensures each component meets or
exceeds industry standards Sin
• Simple and economical to install. Available in widths from five to fifty feet and
can be fabricated into panels up to 200 feet in length. This results in fewer field
seams and less installation time versus other single-ply membranes.
• Superior flexibility and high strength. Can easily contour to unusual roof shapes. Unreinforced RubberGard EPDM membrane can elongate to over 300% of its original dimension, exhibiting outstanding thermal expansion and contraction
characteristics.
• Lightweight design versatility. Weighs less than one-half pound per square foot,
making it an extremely versatile membrane.
• Superior rooftop performance. Exhibits outstanding resistance to Ultraviolet (UV) radiation, ozone and weathering on actual rooftop installations, as well as
excellent low temperature properties and longer service life.
• RubberGardTM EPDM System Options. The following attachment systems are
available: Fully Adhered; Ballasted; Mechanically Attached.
• Year-round application.