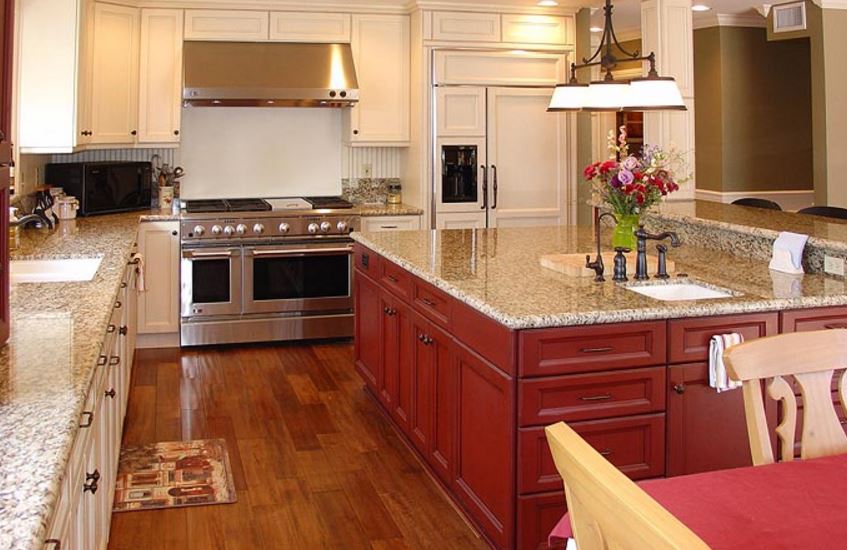 Making Your Kitchen & Bathroom Dreams A Reality
At Monarch Kitchen & Bath Centre, we understand that our success depends solely on the satisfaction of our clients. Our primary goal is to help you design a space that not only reflects your personal style, but also meets your requirements for function and versatility - now and for years to come.
As a member of the National Kitchen and Bath Association for over thirty years, we pride ourselves on our knowledge, creativity and the variety of services we offer. While you may only have one designer assigned to your project, you benefit from having an entire team of dedicated kitchen and bath design professionals working together to serve you.
We realize that updating the look and feel of your home can be both exciting and disruptive for your family. Rest assured, our designers will always respect the demands on your time and allow for an open exchange of information and ideas. Although our design team will offer advice and guidance throughout the design and renovation process, your finished design will be a true reflection of your ideas and dreams for that particular space.
From our talented kitchen and bath designers, to our experienced, factory-trained installation technicians, Monarch will ensure that your entire renovation runs smoothly from start to finish.
Company Vision
To make your dreams a reality.
Mission Statement
We will be regarded worldwide as trusted professionals.
Core Value Statement
We live our core values every day.
Honesty
We will always speak the truth - at any cost.
Integrity
We will honour our commitment to you and earn your respect.
Trust
We will only recommend qualified and trusted designers, technicians and products that have a proven track record.
Empathy
We will understand your needs and concerns and react accordingly.
Knowledge
We will provide you with the latest proven technologies, products and trends.
Our Planet
We will conduct sustainable business practices and be responsible stewards of the environment, seeking profits in a way that leaves the earth healthy and safe.