We Offer:
Architectural Design
Custom Steel Furnishings, Finishes & Lighting
Permit Packages
Design Consultation
Last Updated: Jun 18, 2021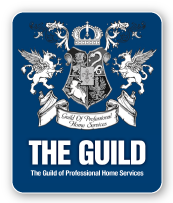 I am a MAKER. And that quality manifests itself in two ways: I am a licensed architect, with a strong emphasis in functionality and sustainability, and I am a LEED Accredited Professional. I am also a welder, and have worked in steel for many years, using traditional blacksmithing techniques and modern lasercutting to make forms that I fabricate into furnishings, public and private art, architectural elements, signage, etc. In both of these parts of my career, I try to create built forms that are appropriate for their context and their community.
My work experience spans the last twenty years of acting as Project Architect and Project Manager for several local firms, including the Miller Hull Partnership. The projects I have designed include several multifamily housing buildings, hotels, office buildings, the Tacoma Police Headquarters, two phases of the Kids' Zone at the Point Defiance Zoo, schematic designs for two children's museums, several homes, and retail centers. I create initial sketches for clients and/or take the project through permit drawings and construction.