Last Updated: Jun 14, 2021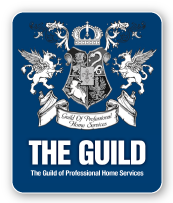 Duco & Duco LLP is a law firm committed to the needs of our clients. With office's in Innisfil and Vaughan Ontario Canada our firm is able to accommodate its clients in the Greater Toronto and Greater Barrie areas.
Our law firm was founded by Patrick Duco with a commitment of providing excellent and cost-effective legal services for his clients. The Firm combines the talents of his son, Marc Duco who shares in Patrick's vision.
The lawyers at Duco & Duco LLP have developed an extraordinary reputation by efficiently and effectively representing its clients. The Firm is committed to providing practical solutions to client issues in the following practice areas, namely:
• Real Estate Law
• Corporate/Commercial Law
• Wills & Estates
• Family Law
With two convenient locations in Innisfil and Vaughan, Duco & Duco LLP is able to better serve its clients. The Firm's Innisfil office is located in Alcona, the heart of Innisfil, at the corner of Innisfil Beach Road and Lilac Drive. The Firm's Vaughan office is located in Woodbridge, easily accessible from Highway 400 and Highway 407 at the intersection of Weston Road and Steeles Avenue West.