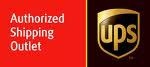 We Offer:
Printing Services
Mailbox Services
Pack & Ship Services
Freight Services
Packing & Moving Supplies
Last Updated: Mar 31, 2023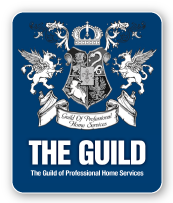 Company Profile
Mail Boxes Etc., Inc. (MBE), a UPS company, is the world's largest franchisor of retail shipping, postal, printing and business service centers. The UPS Store® and Mail Boxes Etc.® together comprise approximately 4,800 independently owned locations in the U.S., Puerto Rico and Canada, providing convenient and value-added business services to the small-office/home-office (SOHO) market, corporate "road warriors," and consumers.

History
The Mail Boxes Etc. concept was introduced in 1980 as a convenient alternative to the post office. Throughout its evolution, it has continued to define and lead the business services category it created. In 2001, UPS acquired Mail Boxes Etc., Inc. In 2003, the two companies introduced The UPS Store brand. On April 7, 2003, approximately 3,000 Mail Boxes Etc. locations in the United States (at the time, nearly 90% of the domestic U.S. network) re-branded as The UPS Store and began offering lower (around 20% on average) UPS-direct shipping rates. The centers remain locally owned and operated, and continue to offer a variety of shipping, freight, postal, digital online printing, document and business services, with convenient locations and world-class service.

Growth
In the year following the re-branding, Mail Boxes Etc., Inc. sold more than 500 new The UPS Store locations in the United States – a record for the company, and phenomenal growth for a quarter-century-old franchise. Special-venue site development has also grown steadily with locations on college campuses and military bases, as well as in convention centers, hotels, and urban renewal areas/empowerment zones. Special-venue sites create an opportunity to provide services to consumers, regardless of where they live, work or travel.

In addition to its U.S. network, Mail Boxes Etc., Inc. has had a master license agreement in place for Canada since 1988. In 2005, more than 260 Mail Boxes Etc. locations in Canada re-branded as The UPS Store. Throughout the company's historic growth, one thing has remained constant: the commitment of its franchisees in providing personalized and convenient business solutions and a world-class customer experience.

Industry Recognition
In 2011, Entrepreneur magazine's annual "Franchise 500," a ranking of franchis opportunities based on factors such as financial strength, growth rate and size, rated The UPS Store/Mail Boxes Etc. #1 in the postal and business services category for the 21st consecutive year*. Additionally, the company has a rich tradition of award-winning marketing and public relations campaigns, among other accolades.