We Offer:
KITCHEN REFACING
HEIRLOOM FURNITURE
HANDCRAFTED WOOD ART
CUSTOM PORTRAITS
Last Updated: Jul 25, 2021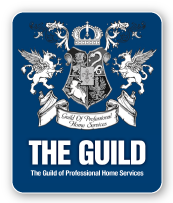 Custom Cabinet & Doors Refacing Program

If your kitchen is outdated or simply worn out, give it a new lease on life with Woodartportraits' Custom Cabinet & Doors Refacing options.

Unlike a total renovation, which can be costly and time-consuming, refaced cabinet doors, drawers, and cabinets can make your kitchen or bath look like new without spending a lot of time or money.
When it comes to selection, we offer a wide range of beautifully crafted solid wood or marquetry style kitchen cabinet doors and drawer fronts in a variety of designs. All custom made and handcrafted from the finest materials.
This solution is particularly suitable for those kitchens with good layouts and where the cabinet boxes are still in good conditions.
Benefits include:
· Saving money - up to 50% compared with a kitchen replacement.
· Convenience - no demolition, no dust, no mess, little hassle.
· Minimal wastages - only replace those elements that needed to be replaced.
· Least disturbance - typical refacing projects can be finished in a short time compared to a kitchen replacement.
· Low risk - lower chance of breaking other kitchen components such as the granite countertop when replacing the kitchen cabinets.
· And much more ! ! !
Check out a small selection of inlay and solid panel doors in the gallery page. To see more and learn about our product please visit our website at www.woodartportraits.com. Witness the transformation of worn out and outdated cabinets AND see how these cabinets are transformed into unique and distinctive works of art!