Last Updated: May 18, 2022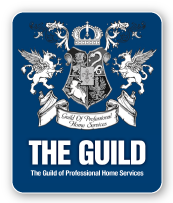 Founded in May 2010 by Arthley I. J. van Uytrecht is how the history begins for BetsmArtech. Home automation was a longtime dream of the founder. For his MBA study at the University of Netherlands Antilles/ICUC, he had the chance to explore and further concretize his dream into a thesis. This thesis made it possible to conceptualize and discover an interesting business opportunity that gave birth to Betsmartech B.V.
The company started offering home automation solutions by targeting mainly the residential market. Overcoming the difficult economic times, BetsmArtech grew into two divisions namely Integration & the Consulting divisions that was born in 2014 to diversify our offerings and cover the specific demands of our customers.
From the synergy between these two divisions we have grown to include not only residential, commercial and industrial automation, safety & security solutions but also project engineering, project management and other consultancy services. This makes BetsmArtech one of the most innovative and complete one stop automation companies for our customers.
BetsmArtech's goal is to provide automation solutions that are reliable, easy to use and affordable. We offer products and services that will help our customers take control of their energy consumption, give comfort, convenience, safety and peace of mind.