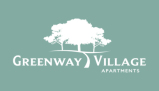 Last Updated: Sep 18, 2021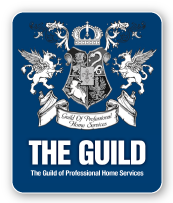 When Philip Higdon developed Greenway Village, he bet that Paducah was ready for high-quality, resort-style living in the heart of town. Unprecedented access to the city's Greenway Trail and other city parks didn't hurt his case either. Demand and continued development in the business and residential areas nearby have proved him right. Greenway Village provides residents with the comforts of home, the convenience of rental property and a sense of community.
"We wanted to offer a homier feel than most apartment complexes," Higdon said. "In every detail, I want people to have the comforts of home in a peaceful, serene setting."
Each apartment opens into an enclosed foyer and interior stairwells lead to parking spaces to avoid the dorm-style layout. Each unit has an individual mailbox and trash pickup at the door as well. Granite countertops, porcelain tile floors in the bathrooms, stainless steel appliances and washers and dryers are in every apartment and condo. Lighted sidewalks lead to the pool, clubhouse with a fireplace, and to a fitness center with circuit training machines. Alone, these features are a valued asset in Paducah's rental market, but combined with Greenway Village's location they become a truly unique asset. Those lighted sidewalks stretch from apartment doors to an entrance of the Greenway Trail, a scenic 4.5-mile walking, jogging and bike path. The trail offers multiple views of the Ohio River leading all the way to the riverfront in downtown. The surrounding park area also provides a relaxed, natural area where seeing deer and turkeys is common.
"What really makes us different from other communities is that no one else has access to the Greenway Trail," Higdon said.