Last Updated: Mar 9, 2021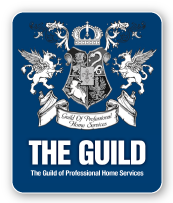 General & Implant Dentistry
Abell General Dentistry is a father-and-son-owned practice with a primary focus on the needs of their patients. To fulfill these needs, Dr. Francis D. Abell and Dr. Daniel F. Abell provide a wide range of dental services including, but not limited to:
Our office is located at 4975 Alben Barkley Drive Suite 3, Paducah, KY. Call us at Paducah Office Phone Number270-554-3031.
Dental Implants
Dental implants are designed to provide a foundation for replacement teeth that look, feel, and function like natural teeth. The person who has lost teeth regains the ability to eat virtually anything and can smile with confidence, knowing that teeth appear natural and that facial contours will be preserved. Dental implants are changing the way people live. With them, people are rediscovering the comfort and confidence to eat, speak, laugh and enjoy life. For more information about dental implants or to schedule a consultation appointment, call our office at Paducah Office Phone Number270-554-3031.