We Offer:
IICRC Certified Firm
Master Fire & Smoke Restorer
Master Water Restorer
Presidents achievement awards
Marron E. Wade Award for Excellence
Last Updated: Jun 18, 2021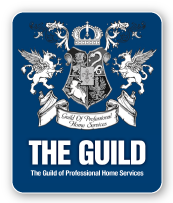 ABOUT THE BUSINESS
Shawn Campbell was employed with ServiceMaster of PEI when he decided that he wanted to start his own franchise. His brother Bayne, had just left the Military and was looking for another career. So the brothers moved to Miramichi and started the ServiceMaster franchise in April, 1998. They slowly grew the business from just the two of them working out of a van to now having sixteen full time employees, and one of the larger Restoration Companies in Northeast New Brunswick.
ServiceMaster of Northease New Brunswick provides bilingual service to Gloucester, Northumberland Counties and the northern part of Kent County. We provide full residential and commercial Restoration services, from start to finish.