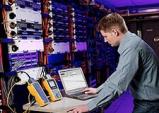 Last Updated: Jan 26, 2021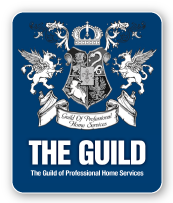 Genesis Telecommunications Inc. is a very diverse low voltage systems company. We specialize in design and installation of data networks, fire alarm systems, security systems, access control systems, camera systems, music systems, gate operators and many other low voltage systems. Most of our systems can be designed for either a commercial or residential application and we support both equally.
Our company has continued to grow in today's hard economic times because of our caring customer service, loyal customer base and honest pricing. We are very proud of our technical and office staff and will always require our staff to be presentable, knowledgeable and technically trained. We are currently working on some exciting new technologies that we should be able to share soon.
Genesis Telecommunications Inc. is locally owned and operated. We live, work, worship and support our local communities and we recommend all local companies to do the same. We encourage our city and community leaders to fairly use local companies for whatever needs they may have. It is unacceptable for local public officials to ask for local support in community development but chose not to use qualified local companies in their day to day operations.
The Genesis Telecommunications staff has over 75 years of combined experience in the technology field and has continued to grow in tough economic times because of loyal local support.