We Offer:
Home Insurance
Auto Insurance
Life Insurance
Renters Insurance
Last Updated: Jan 23, 2022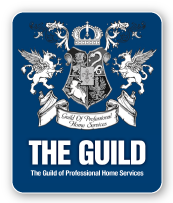 I Can Help You Achieve Financial Security
You already know how important it is to have auto and home insurance, but insurance is only one part of financial security. The good news is I can help you with your insurance needs and help you plan for your financial future.
We can work together to create a tangible plan that suits your unique situation. Maybe we start by covering some immediate insurance needs or checking to see if you are on target for your retirement goals. No matter where you're starting from, we'll end with a plan that balances your need to protect what you have and your desire to build for the future.
I pride myself on working my hardest each day to provide the best possible service to my clients. Being able to help people is a central part of my life, and I'm happy I can be of service to my community. I also enjoy meeting new people and through one-on-one relationships, I am able to learn how unique each client is.
I started working for COUNTRY Financial because I realized that COUNTRY and I have a lot in common. COUNTRY fits my work ethic and helps me by giving me all the tools I need to create customized solutions for each of my clients.