We Offer:
Loan Programs Conventional VA FHA USDA
Last Updated: Nov 30, 2021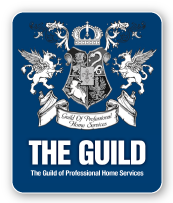 My goal is more than providing the best service to all borrowers and realtors throughout the loan process. I want each borrower to understand the loan process and know that the loan officer and the realtor are working very hard to earn their respect. For realtors, keeping him/her informed with key milestones such as completion of appraisal and clear title work are keys to the success of the transaction as well as creating a trustworthy bond between business partners.
These personal and professional goals are in place so that the home buying process is exactly what it should be...one of the most exciting times in the life of a borrower.
Areas of Expertise
I finance property types such as single family residence, duplexes and fourplexes.
The borrower can use the property as an owner occupied, 2nd home, or investment.
We offer loan products such as VA, FHA, USDA and Conventional loan programs for 30, 20, 15, and 10 year terms.
Most loan amounts in my market range from $100,000 to $500,000.
My goal is to match the perfect loan program to each borrowers needs. A short conversation helps me narrow down what is important to the borrower in order to match him/her with the perfect loan program.