We Offer:
Home Insurance
Renters Insurance
Auto Insurance
Life Insurance
Last Updated: May 17, 2022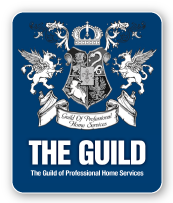 Coverage for your Dwelling
When you own your home, you have made a significant financial investment. Protect that investment with quality insurance coverage from Mountain West Farm Bureau. With several coverage options to choose from, you are sure to find a plan that is right for you.
Coverage for your Personal Property
Your furniture, clothing, electronics, and jewelry are important to you as well. We offer solid coverage for your personal property, including the option of replacement cost coverage.
Coverage for your other Structures
We have the coverage you need to protect your detached garage or storage shed on your premises.
Loss of Use
If your home is damaged by a covered loss and you are unable to live in it while repairs are being made, we provide coverage for your additional living expenses during reconstruction.
Liability Insurance
Mountain West's homeowners plans provide coverage when you are legally liable for bodily injury or property or as a result of your activities.
Tenants Coverage
Don't own your home? Our Tenants policy provides coverage for your liability and personal property.
Be sure to ask your Farm Bureau agent about the package policies available and the discounts they provide.