Last Updated: Oct 21, 2021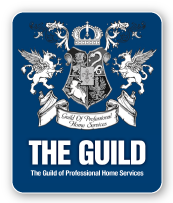 Diann Pellerin comes to Century 21 Dynamic Realty with past experience as both Property Manager and a REALTOR®. Now as Broker and Owner since April 2004 she confidently guides our office to success. Diann's strengths in management and determination has guided Century 21 Dynamic Realty to becoming one of the top 30 offices in Canada for 3 years in a row. The office has been awarded CENTURION®office for 2004, Double CENTURION® office for the years 2005, 2006 and 2007.

With over 13 years of real estate experience Diann is a multi million dollar producer with the Fort McMurray Real Estate Board and has been awarded with Top Production status within the CENTURY 21 System since 2005, receiving CENTURION® honours for 2005, 2006 and 2007.

Diann overseas the office with a strong focus on respect, individualism and professionalism. Her extensive experience and knowledge of the real estate industry in Fort McMurray makes her a reliable source and strong leader to all our Realtors and she will help you find the home most suited to you.

Diann has much pride in her top producing Team... A Team that is well equipped to handle any transactions from residential, relocations or commercial dealings.