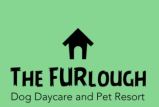 Last Updated: Apr 16, 2021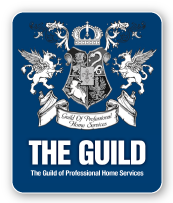 Owners, Dave and Jody Blackburn, have struggled with finding pet care for their dogs for many years. Each day they would send the kids off to school and get themselves to work each morning while leaving their wonderful Weimaraner Sasha alone for an eight hour day. They never knew what "surprises" they would find when they arrived home in the evening. Not only did they worry about their "stuff" being ruined they also worried about the anxiety they were causing their dog by leaving her alone for such long stretches throughout the day.Throughout the years they developed a routine that worked for Sasha and she seemed to "get it". She lived a wonderful, long, happy life until she went to heaven at the ripe old age of 16 years old. Two years later the Blackburns thought it would be a "good idea" to rescue two Weimaraners; you know as the old adage goes "They can keep each other company". Gibson and Luka came into their lives and made their family feel complete again. As far as the "good idea" goes, well lets just say that with these two brothers around there is never a shortage of shenanigans and mischief.
The Blackburns suddenly found themselves again in need of pet care for two dogs. With the daycare and boarding options limited in the area, Jody started dreaming of opening her own version of a dog daycare and pet resort. With 30 years of management, finance and business operations experience she set out to create a reliable, loving place for people to leave their furry family members when they go out of town.
Jody's vision is to provide the "home away from home" experience for pets when their family is away or out of town. When you need competent, certified pet care, you can be assured that The FURlough will provide your pet with a fun, safe, clean and loving environment while you are away