We Offer:
Lumber & Building
Windows & Doors
Kitchen & Bath
Major Appliances
Paint Shop
Hardware & More
Lawn & Garden
Gifts & Housewares
Last Updated: Dec 9, 2023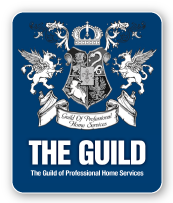 The Corning Building Company Home Center has been serving the area since 1848. We are your headquarters for Home Improvements, Do-It-Yourself projects, Building Materials and More!!!

Our ongoing commitment to quality products, first-rate customer service, and competitive pricing makes us a leader in the Home Center industry. Our experienced sales staff stays abreast of up-to-the-minute information on all the products we provide in our selection. From simple items such as nails, screws, 2x4's, hammers, vacuums, paint, and shop vacs to the more intricate items such as convection ovens, cooktops, wall ovens, and everything in between.