We Offer:
The CENTURY 21 Buyer Service Pledge®
CENTURY 21 Specialty Markets
CENTURY 21 Connections Program
CENTURY 21 National Advertising
Century21.ca - with enhanced property and directory search capabilities
Air Miles
Last Updated: Nov 29, 2020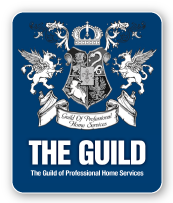 It doesn't matter whether you are a first-time buyer, an empty-nester, or somewhere in between, you need the services of an experienced, dedicated real estate professional who will understand your goals and adopt them as his own. Let a CENTURY 21 Local Expert help you make the purchase that is just right for you.
Put the CENTURY 21 Gold Standard to work for you. With committed, experienced real estate professionals in every neighbourhood across Canada, we truly are the Local Experts.
Your CENTURY 21 sales representative can prepare you for your entire home-buying experience, from determining each of your requirements to identifying community resources and assessing how much you can afford.
With the CENTURY 21 Customized Home Search System, we can put our industry exclusive tools to work for you.