We Offer:
Networking
Computers
Cloud services
Managed services
Last Updated: Apr 16, 2021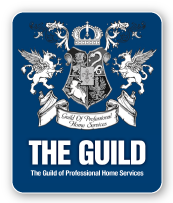 Smart businesses know that in times of economic downturn, technology can be the key, not just to survival, but to winning in a turbulent marketplace. Smart Computers and Consulting's technologies and IT outsourcing – proven, familar, and well-integrated – are optimized to help you lower the costs of doing business and to give you a competitive advantage.
Staying on the cutting edge of technology is difficult today. Information Technology (IT) infrastructure is increasingly interconnected and complex. You know staying current with technology and remaining operational is vital to remaining competitive in any industry. Your business's time, productivity, and efficiency are all at stake. Without regular maintenance and updates, critical system or application failures can occur without warning, crippling your business. How will your business stay a step ahead in the rapidly expanding field of technology and communications? At Smart Computers and Consulting, we recognize that every business has its own unique IT needs. Our staff of experienced and friendly technicians will work with you to address all of your company's specific needs. We'll do whatever it takes to maximize your IT infrastructure's stability and performance. By providing routine maintenance, upgrades, network security screening, and firewall monitoring services, our expert technicians will keep your business running at peak performance. Our Remote Administration technology enables us to help you anytime and anywhere. With regular expert maintenance from Smart Computers and Consulting, you can expect dependability, a secure network, and up-to-date systems. Partnering with us saves your business money by avoiding loss of productivity from system down time. Meeting the needs of our customers in a timely fashion is our highest priority. We provide value, offering expert services at a flat rate with unlimited onsite hours and unlimited telephone and remote support. We will be there when you need us.