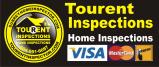 We Offer:
www.surreyhomeinspector.com
www.tourentinspector.com
Last Updated: Mar 3, 2021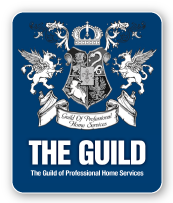 Your Professional Home Inspection

Why a home inspection?

A professional home inspection is your best tool when it comes to making the most of your home investment. Whether you are buying or selling, an objective professional inspection will provide you with important information that you can use. If you're buying, you want to know that the home you're considering is safe and sound. You want to avoid unwelcome and costly surprises. If you're selling your home, you want to know what, if any, repairs to make so you can market your home most effectively. Whichever side of the "For Sale" sign you're on, a quality home inspection is essential.

Our inspection services include: Flexible scheduling, home maintenance inspections, listing inspections, new construction inspections, on site reports, Radon Testing.

A Professional Home Inspection Benefits Everyone

Before you buy or sell a home, you want answers to these important questions:
Is the home safe to live in?

Is everything operational at the time of the inspection?

Is the home structurally and mechanically functional?

Are there deficiencies or signs of potential failure?

Are components installed in a professional manner?

Should small things be repaired or replaced now to prevent large expenses in the future?

Our professional home inspection provides you with a comprehensive visual evaluation of the interior and exterior of the home. You receive a detailed, understandable report that you can use to make important decisions. Both buyers and sellers benefit from professional home inspection from Tourent Home Inspections.
We inspect and report on, over 400 items.

We deliver a detailed report to you before we leave the house.

We point out major and minor deficiencies giving you the complete picture on your home's condition.

We identify any major upcoming expenditure; so you can budget these potential expenses as either a buyer or a seller.

We identify any potential safety hazards.

We show you how various systems work.
Home Inspection Base Price
House - base Price 2500 sq.ft. or less $380
Townhouse - base price 1500 sq.ft. or less $340
Condo - base Price 1200 sq.ft. or less $320

For every Additional 500 square footage add $20

Add to Base price if these apply
If house is older than 40 years $20
If the house has outbuildings example: Barn $32
If the house has a dirt crawl space $12
If the house has a large 4 car garage $20
If the home listing sales price is over $1,000,000 $40
If the house is out of service area $20

* Taxes included
** Other costs may apply including extra outbuildings, 4 car garage...
*** Price includes a digital PDF copy of the report viewable from your computer
**** Hard cover booklet add $20