Last Updated: Mar 3, 2021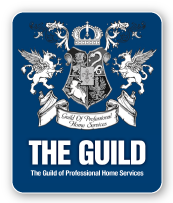 You've come to the right place.

Vancouver's Premier Home Staging Company "The Staging Goddess" is your one stop resource for Real Estate staging & preparing your home to sell.
Once you put your home on the market, you've entered it in a beauty contest. The homes that look's the best, sells the fastest.
Since 2006 our team has successfully staged over a billion dollars of real estate with both home owners & developers throughout the Vancouver Lower Mainland and Fraser Valley areas. We also carry our own wide selection of gorgeous furniture and accessory inventory to meet any size project and budget which allows us to stage your property quickly and within your budget giving you the results you want! We assure you that you are in the right hands from beginning to end!

Home staging is one of your best marketing tools. Here's why:
A whopping 90% of buyers look online first and needless to say empty or unappealing rooms get passed by pretty quickly. When rooms are beautifully furnished with the most current real estate trends they are more appealing to the eye and encourage buyers to have a closer look. Home staging demonstrates how furnishings can fit into each space and can transform unusually shaped rooms into functional areas and it also provides a natural flow from room to room. Our goal is to draw attention to the best features of your property and transform your empty or uninviting space into a stunning show home that will appeal to buyers in today's market!

Call us for a FREE Quote at 604-789-9575
*Proud members of the Professional Home Stager's Association, the only nationally recognized Association of the Home Staging Industry.We are a Corporation that is licenced & insured that look's out for your best interest! A company that you can trust - We Guarantee It!
Coquitlam - #16 -145 Schoolhouse Street

North Van - 3394 Mahon Ave
Serving the Lower Mainland, and beyond...