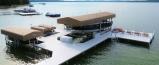 Last Updated: Sep 22, 2023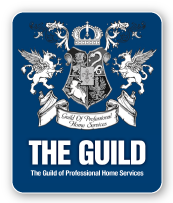 Bulmann Dock & Lift manufactures high quality aluminum & vinyl dock systems for lakefront residences, marinas, associations, townships, and parks. Bulmann Dock & Lift offers innovative custom designs and endless configurations to suit a variety of waterfront situations.
Our docks are lightweight and eye appealing, bringing form and function together to make a product that's easy to install and even easier to look at. Our lifts are built with the same philosophy in mind, with heavy duty aluminum construction combined with many boat friendly accessories we can accommodate a simple row-boat or a luxurious yacht.
We offer multiple guide options, standard deep canopies, and our exclusive high rise canopies. We have developed a system that's designed to fit your boat like a glove…and protect it like one, too!