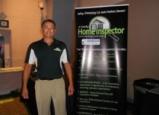 Last Updated: Jan 15, 2021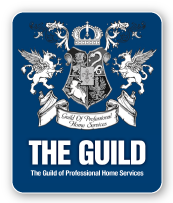 About Us
As a state licensed General Contractor #CBC1252955 you can rest assured knowing that we have a superior knowledge of building components as mandated by the State of Florida. With 10 years in the building industry and over 2500 inspections completed we would be happy to serve you.
In addition we carry Errors and Omissions Insurance on all our inspectors a must when choosing any Inspection company.
Inspection Overview
A home cannot fail an inspection. A professional home inspection gives you an independent, unbiased view of any problems and their solutions, so that you will have all the facts you need to make a sound, informed decision.
What To Expect
The inspection provides an invaluable learning and discovery experience during which your questions can be answered on the spot. Depending on the size and condition of the home, a thorough home inspection will take no more than four hours, usually between an hour and a half and three hours. You will gain insight into maintenance and energy conservation tailored specifically to your home. We wholeheartedly encourage you to accompany us during the inspection. In addition, all of our clients are offered free telephone consultation after the inspection.
A thorough home inspection will include the following:
| | |
| --- | --- |
| Roof: Shingles, flashings, chimneys, vents, trim and gutters, drip edges, skylights, downspouts, and other visible, accessible roof related items. | Attics: Insulation, ventilation, rafters, joists and collar ties, trusses, wiring attachments, and other visible, accessible related items. |
| Plumbing and Fixtures: Water pressure and flow, water distribution system, hose bibs, sinks and faucets, bath/showers and toilets, sanitary system, and other plumbing system components. | Interior: Floors and ceilings, walls, stairs (if applicable) and banisters, cabinets, shelving, built-in appliances, safety-related items, and other visible, accessible interior-related components. |
| Heating and Cooling Systems: Furnace, air cleaning parts, ductwork, air conditioner and lines, and other visible related HVAC components. | Electrical Systems: Service entry and clearances, service panel, switches and outlets, visible wiring and junction boxes, grounding system, and other related electrical components. |
| Basements, Crawl Spaces, and Foundation: Insulation, ventilation, posts, vapor barriers, utility attachment, structural items, floors and walls, and columns. | Exterior: Siding materials, attachments, windows, doors, sashes and lintels, vents, entryways, and other visible exterior related components. |
| Environmental Issues, Decks and Porches | Fireplaces, Overall Structure |