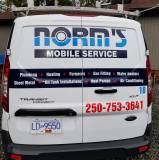 We Offer:
Plumbing Heating Heat Pumps Emergency Service
Last Updated: Nov 30, 2021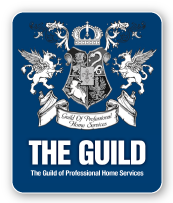 Our Story
To what started as an oil burning and sewing machine service, Norm La'Burge started Norm's in 1971. Norm would mostly service mobile homes and became well known in Nanaimo. Shortly after, Orville Wagar purchased the company from Norm in hopes to start his entrepreneurial quest and build a life for himself in Nanaimo, though, decided to keep the original name. After years in the trades working from instrumentation in Edmonton and leading crews on industrial jobs in northern B.C and Alberta, Orville knew he had what it takes to build himself a successful business. Fast forward about 12 years, Orville had his son-in-law, Dave, working for him to help grow the business and learn the trade for himself. Norm's Plumbing and Heating took off; they grew a loyal customer base which valued the great customer service that Norm's offered. Though the economy slowed down, Norm's still managed to have Orville, Dave, and another plumber working. Through the thick and thin, Norm's managed to stay afloat, still living by the same principles that got them through the rough times- great customer service. Now, three of Dave's sons, two of which are licensed plumbers and gas fitters, the other graduated which a bachelor's Degree in business, are continuing on with the family business. Growing up in Nanaimo, they learned to appreciate the simplicity of the city, but they have high hopes in carrying the Norm's legacy for many years to come.
From Our family to yours, Norm's wants to thank Nanaimo for its continued support.