Last Updated: Jul 20, 2018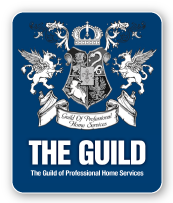 Is your kitchen sink clogged? This can be a minor inconvenience in your home, or a major hassle in your restaurant. We can get there quick, 24 hours a day, 7 days a week.
Experience that goes beyond clogs.
With 15 years of experience installing residential water and sewer lines before entering the business of cleaning drains, owner Shawn Moore knows how the lines work and what could be the major source of your problem. Don't just get your clog removed, get your drain cleaned.
Full color video sewer line inspection.
When we inspect your lines, our camera is full color, so you can see every detail as it is explained to you. You also get a DVD of the video, right on the spot. If you are planning to purchase a home, this can be used to show the seller the problems to help you mitigate any costs of repairs.

Get to Know A-1 Drain Masters:
Commercial Drain Cleaning – Floor drains, grease traps, and stool repairs.
Residential Drain Cleaning – Water jetting, sewer and waterline locating, and clogged sinks
References are available upon request.