We Offer:
Full Cycle Accounting
Assurance and Review Engagements
Tax (including trust and estate returns)
Consulting and Other Services
Last Updated: Sep 25, 2020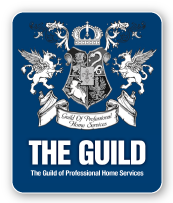 Our Company
We at Gallo and Company pride ourselves on being a full service accounting firm that goes beyond the numbers. Our roots in the Edmonton community span over a decade and we service clients from Texas to Nunavut.
Located in Sherwood Park, we are at the center of Alberta's industrial heartland providing services to a variety of industries, from Not for Profit religious entities to tech start ups looking to go public ... and everything in between.
We pride ourselves in committing to all our clients. We are just as satisfied to provide valuable services for the family needing personal tax returns, as we are to the owner-managed business operating in the oil sector.
Services
As a client of Gallo and Company Chartered Accountants you have access to a full complement of services for all your business and personal needs. Specifically:
Full Cycle Accounting

Assurance and Review Engagements

Tax (including trust and estate returns)

Consulting and Other Services