We Offer:
Personal Insurance
Commercial Insurance
Life Insurance
Health Insurance
Retirement Plans
Group Insurance
Last Updated: Jun 4, 2020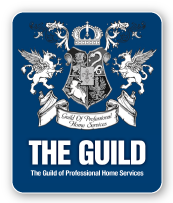 Protecting you like Family

Welcome to Smith Insurance, Connecticut's premier insurance supermarket, proudly serving the people of Connecticut since 1938! We have been the best choice for serving the insurance needs of Connecticut residents and businesses for generation after generation. Our never-ending commitment to providing our customers with quality service and the best insurance solutions to fit their needs has made us a trusted member of the community; not only in just our hometown of Niantic, but throughout all of New London County and Connecticut. By putting people before profits, you can be sure that when you go to Smith, you will receive nothing but the best guidance and products in a manner that will save you time, money, and unneeded stress. We offer only the best insurance solutions for homeowners, individuals, businesses, and families. Furthermore we assist those in need of guidance on the issues of health insurance and life insurance. We welcome you to browse our site and learn how we can help you, your business, your family, and your employees. Take advantage of our opportunities to receive free insurance quotes on: car insurance, life insurance, business insurance, general liability, health insurance, and more. In these times, when much is in doubt and many worries exist, it is good to have someone looking out for your best interests. Let Smith Insurance be your bridge over troubled waters.