Last Updated: Jan 23, 2019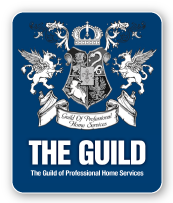 When you're looking for the best in flooring services, choose a company that doesn't sweep quality under the rug. Cowboy's Carpet & Interiors is a flooring company in Laramie, Wyoming, that specializes in making the ground beneath your feet beautiful. Improve your living space with new tile or carpet.
There's more to installing carpet and floors than spreading out a mat. We offer the best sales and installation services around at price you can afford. Our skilled installers provide quality carpet and flooring services for every square foot of your room. Contact us when it's time to overhaul your floors.
New floors have a special way of dramatically improving the ambiance of any room. Whether you want new carpet, vinyl flooring, or ceramic tiles, we specialize in selecting the perfect match for your decorating tastes. Most importantly, we never cut corners when it comes to quality and stay flexible with our prices too.
Hours of operation: Monday-Friday 9-6, Saturday by Appointment.
Proudly Serving: Laramie, Cheyenne, Centenial, Brook Springs, Rawlings, Casper, Wyoming.
Please feel free to contact us at (307) 742-9547 with any questions or comments.