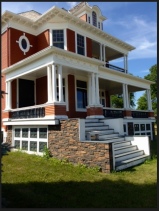 Last Updated: Sep 30, 2020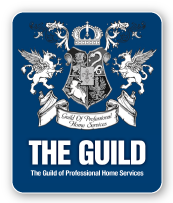 Welcome to Decorating by Charlie
---
Decorating by Charlie was founded by Charlie and Jan Skeel in 1980. Charlie got his start in the painting business with his father, Woody, who started with his father Charlie. For over 45 years Charlie has been involved in the painting business. Since 1980 when Decorating by Charlie was founded here in Jamestown, the business has worked in too many businesses & homes to mention.

After operating a successful business for over 31 years, Charlie & Jan decided to retire in 2011 and Sell the business to Jay & Nicole Haut. Jay came from the Industrial Painting side of Diamond Vogel Paints. Nicole continues to work at the Anne Carlson Center as a Respiratory Therapist part time and does the bookwork and color consults for customers.



Jay & Nicole have an experienced crew of 9 guys carrying on the tradition of "Quality that Cares".
In the summer of 2014, Jay & Nicole moved the business to a new location in the former Frank's Electric building. The new facility offers more space and exposure.

The business continues to do mostly Commercial work in Jamestown, Valley City and the rest of central ND to include New construction & Remodeling.