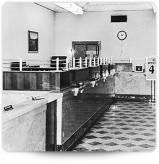 We Offer:
•Auto Insurance
•Home Insurance
•Life Insurance
Last Updated: Aug 19, 2019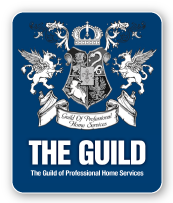 In 1943

, a small group of individuals led by two families - the Marcuccillis and the Wrights - were taking steps that would forever change their fortunes and those of their successors. Selah G. Wright, and Ralph and Tom Marcuccilli, in partnership with a small group of businessmen, bought their first bank - the Upland Branch of the Citizens State Bank of Fairmount located in Upland, Indiana, for $28,000. This was the beginning of the financial organization that became STAR Financial Bank.
The 1950s and 1960s were decades of planned expansion into community banking. Beginning in 1952 with the purchase of The Gaston Banking Company of Gaston, Indiana, over the next 15 years, seven more Indiana community banks were purchased. The goal of the founding partners was to bring about change in the banking laws that would permit multiple bank ownership and allow them to bring centralized control to the community banks. Hindered by current Indiana banking laws, the group formed the Northern Indiana Financial Service Corporation (NIFSCO) in 1966. NIFSCO was the beginning of the data processing company that later became STAR Financial Systems, which later merged into the bank charter we have today.
In the 1970s, Tom Marcuccilli's sons, Jim and Tom, joined NIFSCO to help the company further develop its core financial services. At the same time Bob Wright's son, Tom, joined the Bank of Henry County in Shirley, Indiana, to begin his banking career. During this period, bank management began to merge their charters and relocate home offices in county seats where bigger markets offered more growth potential. They did not, however, abandon their commitment to the communities and the local businesses they served. In April of 1985 - four years after the last founding father Tom Marcuccilli, died - the Indiana General Assembly passed the Indiana Banking Structure Reform Act, which permitted bank holding companies to own and control more than one bank in the state. With the passage of this act, the founding fathers' dream became a reality and a STAR was born.
The new company

was publicly announced on October 30, 1985. The name STAR, selected from more than 300 names submitted by bank employees, was derived from the first names of the early principals (Selah Wright, Thomas Marcuccilli, Arthur Hodson, and Ralph Marcuccilli).

STAR Financial Group is the parent company of STAR Financial Bank, an Indiana-based community bank known for its quality service culture, personalized banking solutions, and innovative use of technology. Additionally, two wholly owned subsidiaries, STAR Wealth Management and STAR Insurance Agency, offer licensed professional services in financial planning, trust and asset management, and insurance. STAR Financial Bank has grown to $1.7 billion in assets with 46 banking centers in central and northeast Indiana.