Last Updated: Feb 16, 2019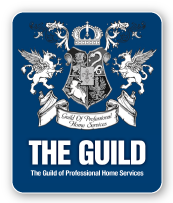 Specializing in residential mortgages, Franklin American Mortgage Company (FAMC) is a full-service lender licensed to provide home mortgages in 50 states and actively lending directly to the consumer in 37 states and the District of Columbia. The company is committed to helping families and individuals achieve the dream of home ownership. FAMC offers competitive mortgage rates and personalized customer service as well as a host of diverse, flexible mortgage packages for customers with a variety of backgrounds and needs.
We pride ourselves on customer service and are known for our high service standards for purchase transactions. Delays are never acceptable, and we at Franklin American Mortgage Company will meet your closing deadline on the purchase of your home. We are regularly presented with obstacles and efficiently overcome those obstacles to make your home buying experience pleasurable. We strive to earn your complete satisfaction because your networking of your positive experience with Franklin American Mortgage Company to your friends, family and co-workers will provide us with our foundation for the future.