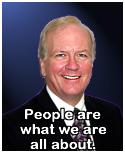 We Offer:
Tax Accounting (Individuals & Businesses)
Financial & Estate Planning Consultants
Bookeeping, Payroll & Office Support Services
Last Updated: Feb 19, 2019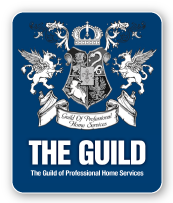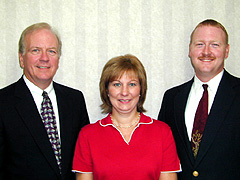 MEET OUR STAFF
C. David Pitzer
Certified Public Accountant
David received a Bachelor of Science in Business Administration from the University of Tennessee at Nashville in December, 1974. He has over 30 years experience in public accounting practice with concentration in tax preparation and planning, estate and inheritance tax preparation and planning, small business planning, and computer systems implementation and application. He serves on the boards of various local civic organizations. He and his wife, Teresa, have five children (Chip, Cheri, Amy, Carla, and Matthew) and reside in Goodlettsville, Tennessee
Carl "Chip" Pitzer
Staff Accountant
Chip graduated from Beech High School with honors in 1989. He has worked with David since January, 1995, and has gained knowledge of accounting and tax preparation through intensive hands-on experience and by attending tax seminars and courses. Chip is currently pursuing an accounting degree at Volunteer State Community College. Chip handles monthly bookkeeping, quarterly payroll reports, financial statements, and tax preparation. He also provides support to clients with QuickBooks and Peachtree Accounting software applications.
Cheri Harvieux
Office Manager / Bookkeeper
Cheri graduated from Dublin High School in 1977, and has taken various college courses related to accounting and business. Cheri has been with our firm since 1984, and handles our monthly bookkeeping services and tax returns in addition to the firm bookkeeping and billing. She is also the computer administrator for our Windows NT system.