We Offer:
Carpet Cleaning
Mold Cleanup
Pet Odor and Stain Removal
Air Duct Cleaning
Allergy
Commercial and Property Management
Fire Damage Remediation
Water Damage Remediation
Last Updated: Jan 23, 2019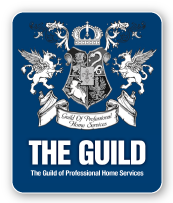 Welcome to Cunningham Carpet Cleaning!
We are an independently owned and operated carpet cleaner serving Elko and the entire Northeastern region of Nevada.
In addition to carpet cleaning, our experts are equipped to handle all of your carpet cleaning needs including 24 hr Emergency Service. Our services are not limited to the floor as we can help allergy sufferers by cleaning air ducts and furnaces. Please click on a service on the right to learn more.
Why Cunningham Carpet Cleaning, LLC? We have an established reputation with over 10 years of business, top quality equipment and cleaning processes, and certified, highly trained professionals. We also offer a 100% Money Back Guarantee! If you are not completely satisfied, we will return at no charge to address that area. If you are still unsatisfied, we will honor our money-back guarantee.
Contact us today for more information or to schedule a free estimate.