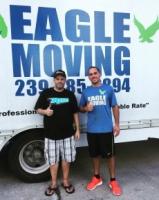 Last Updated: Sep 25, 2020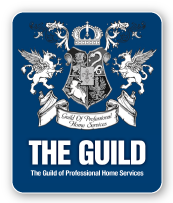 Your Clean-Cut, Professional Moving Company of Fort Myers & Naples, Florida
Eagle Moving of Fort Myers & Naples, FL. is an experienced local and long-distance moving company that will handle your move with care. All of our movers are clean-cut, athletic and professionally trained young men who will work hard to make your move as smooth as possible. We are professionals with large box trucks (up to 26 feet), big enclosed trailers (14 feet), dollies, hand trucks, furniture pads and all sorts of tools. Best of all, we charge a flat hourly rate. Our prices are much less than the big guys because we are locally owned and efficiently managed. Not paying franchise fees allows us to charge customers less while paying our clean-cut and responsible movers more.
2 Clean-Cut Packers/Loaders/Unloaders = $80/HR
14 Foot Moving Truck + 2 Clean-Cut Movers = $90/HR
24-26 Foot Moving Truck + 2 Clean-Cut Movers = $100/HR
**Add an additional mover = $30/HR
**We start/stop the clock at your home and charge by the minute – no rounding up!
Summary of Services
Commercial and residential moving and packing
Local and long distance
We carry Full Commercial Insurance including Actual Value Replacement
Full-time employees (no day labor) to ensure your movers are professionally trained
Clean-cut and athletic movers
Furniture assembly (Including IKEA)
Truck, pod, and ABF trailer loading and unloading
Important Information
Two hour minimum on most jobs – please ask
$50 fee for Upright Pianos and Gun Safes under 600lbs
$100 fee for Baby Grand Pianos and Gun Safes over 600lbs
$50 fee for Golf Cart or Large Lawn Mower transfer
$25 travel fee inside Lee and Collier counties (covers gas and mileage)
$1.50 per mile travel fee outside of Lee and Collier counties
Cancellations made within 48 hrs of move day are subject to a $50 fee unless due to weather – that money goes to the movers who have lost the opportunity to work
There are no additional or surprise fees
Clean trucks with proper pads, dollies and tools
Ask about our many discounts and promotions!