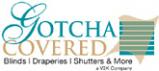 We Offer:
Draperies (Custom)
Top Treatments
Shades
Shutters
Blinds
Bedding
Hardware
Motorization
Specialty Shapes
Last Updated: Sep 28, 2020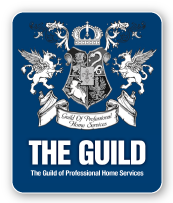 Are You Ready For The Window Treatments
You've Always Wanted?

Welcome to Gotcha Covered, where our unique approach to window fashions means that you can finally get the windows of your dreams! Our home consultants take the guesswork out of designing and purchasing window treatments, regardless of whether you need basic blinds or completely custom curtains and cornices. In fact, Gotcha Covered is the ONLY window treatment company that lets you see what your preferred window treatments will look like on your windows before you buy.

How Do We Do This?
A Gotcha Covered window design consultant will meet you in your home or office at a time that's convenient for you. Equipped with a laptop and our exclusive Décor Creator 3D-software, the design consultant will input your window measurements, your type of flooring and the colors of your walls into the computer, all drawn to scale. A 3D-scaled rendition of your exact room and windows will appear on the computer screen in full-color and high resolution. You can then see and change how virtually any window treatment design, pattern, texture and color combination will look on your windows! In addition to our unique software presentation of how your ideas will look on your windows, our design consultants have hundreds of samples available to help you get ideas and see, feel and touch a variety of patterns and textures.