Last Updated: Oct 30, 2020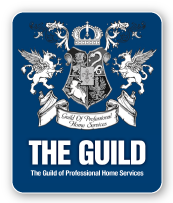 Royal Painting Ltd. has been in the business since 2003. When it comes to interior and exterior painting, we're best in the business. No job is big or small for us. Every project is different and the stress level depends upon different factors, whether it is interior or exterior. We've got tons of experience in this industry and we commit to do any kind of job. We'll never compromise our commitment to do any job we take on to perfection. Customer Satisfaction is our Priority. Be it residential or commercial project, we give our best. We take great pride in our work and this reflects in our accomplishments. Our mission is to make our clients happy by filling their lives with color. Royal Painting strives to elevate Edmonton's professional, residential and commercial painting one project at a time.
We've been providing affordable and quality service to our clients rather it is painting the exterior or interior of your home. We're full service painting contractors that specialize in customer satisfaction by doing a job right the first time. We're known for our excellent workmanship, effective communication and respect for all the spaces we work in. We only supply our clients with the best materials available, which includes General Paint, Dulux, Sherwin Williams and Benjamin Moore.