We Offer:
SPECIALTY PROGRAMS
PERSONAL TRAINING
DAYCARE
MASSAGE THERAPY
Last Updated: Jul 25, 2021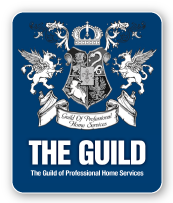 The Gym

At Mawson Health & Fitness we take pride
in offering outstanding state-of-the-art equipment
in a welcoming and friendly atmosphere.
Just look at what we have to offer:



Mirrored facility throughout to provide for better training technique

High quality sound system providing an everchanging selection of music

Televisions throughout the weight room to fill the time between sets

Atlantis, Hammer Strength, and Hammer MTS selectorized equipment

All equipment is maintained and upkept with care never before seen in this city

Over 7000 square feet of cardio and conditioning equipment

Equipment is well maintained, no torn or broken pads!

Remarkable daylight feel from specialized gym lighting sources provides brightness without glare10 high quality speakers combine with 2 base boxes to set the mood with surround sound vibes to keep the boredom at bay televisions surround the weight room area as well as the cardio section Each piece of equipment allows for load increase or decrease to a minimum 5 lb. Increment throughout the stack

Many pieces feature independent leaver arms so that stronger limbs do not compensate for weaker ones

Kevlar belts provide for smooth and clean repetitions due to drastically reduced friction

Equipment is methodically organized by muscle group or body parts in close proximity to facilitate fast and efficient workouts

4 Atlantis universal multi station towers provide for 2 crossover stations as well as 2 extra adjustable pulley stations with a total of 16 stations. No waiting for equipment here

5 chin up stations including assisted chin up and dips allows for the ultimate in availability

Additional pieces are introduced as the membership grows with selections based on usage levels.
The Mawson Health and Fitness Cardio Theatre boasts Life Fitness equipment thoughout the collection plus countersunk electrical circuits provide for a safe atmosphere with the absence of wires and extension chords which typically clutter cardio areas.

With no signup boards there's no limit to use - we've got many great cardio pieces to accomodate everyone. The collection includes:

Treadmills including 9500 heart monitored pieces

Stairmaster's Stepmill 7000 PT, the latest revolving step technology
for the advanced client

Steppers provide mid intensity workouts and include heart monitors

2 varieties of elliptical cross all with heart monitors

Recumbent and Upright bikes from Life Fitness also including heart monitor equipment