We Offer:
At Azarius Enterprises, We offer:
-Gift Certificates
-Guaranteed Work
-WCB covered license and insurance
-Green Service (cleaning)
Last Updated: Jul 25, 2021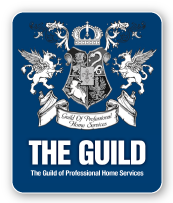 Azarius Landscaping and Cleaning!
Landscaping:
Azarius Landscape division is serving Saskatoon and area. By using Azarius landscaping sevices you will be joining a long line of happy customers.
We have many years of landscaping experience in Saskatoon to get all your yard projects done right. Our services include sod, irrigation, decks, wood fences, paving stones, retaining walls, and more.
Cleaning:
Azarius Cleaning division provides top quality, high class residential cleaning services to busy families, single bachelors and seniors alike throughout Saskatoon and its surrounding areas. Professional, detailed and meticulous with a dynamic array of services to suit each individual's needs Azarius Clean Team comes highly recommended, reffered and trusted. To learn more about the services we provide please enter our site.