Last Updated: Mar 4, 2021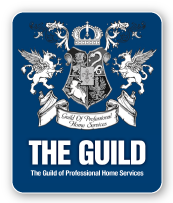 At ACU of Texas, we offer a variety of accounts and services to fit your needs. From FREE checking, savings accounts for your kids, money markets, high yield certificates, IRAs and even investments and insurance. All of your accounts are insured up to $500,000 so you know your money is safe with us.

At ACU of Texas, we believe "There's no place like home." That's exactly why you'll find our Mortgage Professionals working as hard as they can on behalf of our members every day. Whether you're a first time homebuyer, or a housing market veteran that's refinancing, ACU of Texas will provide you with an easy, convenient application process with the highest level of service. We're sure to have the product to fit your specific need. Let us help put you in the home of your dreams today.

Who we are.
"For more than 60 years, we have provided uncompromising service to our shareholders, helping them with their financial needs. We look forward to maintaining their trust and extending our services to always exceed expectations."

Our mission.
"The Mission of Associated Credit Union of Texas is to offer progressive, quality financial services responsive to the member-owners. The credit union is dedicated to providing these services in a caring, professional manner while maintaining a strong financial base. "