Last Updated: Oct 29, 2020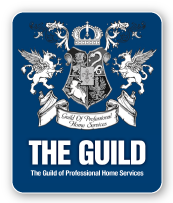 D. Stephen Parsons, P.A. was established in 1982. With the addition of Manaen S. Robinson, IV in June 2012, our firm is expanding to serve an ever growing Sussex County community, with high expectations for the future, while still staying small enough to personally assist our clients. The firm handles real property, business, estate planning, wills, and corporate law serving the entire Sussex County area.
Our real estate department is fully computerized, using the most up to date programs to provide prompt, efficient and accurate closings. With our network and on-line capabilities, we are able to receive emailed closing packages as well as the capability to email settlement statements and all other documentation. We have an experienced and knowledgeable staff to provide our clients with excellent and courteous service. We can schedule settlements immediately for a quick turnaround. As an added convenience, we can accommodate 1031 exchanges and also conduct Saturday closings.
Buying and/or refinancing property can be a stressful time for people. Here at D. Stephen Parsons, P.A., we are dedicated to client satisfaction. Ours is a true team effort that will afford you the very best in customer service. We encourage our clients to contact us with any questions or concerns throughout the settlement process.
Over the course of the past two decades, D. Stephen Parsons, P.A. has developed an outstanding reputation for providing sound advice and excellent services to the real estate community and mortgage institutions. The tradition of commitment and excellence has remained constant and our clients have found that our years of experience make a difference in terms of service and results.