We Offer:
General Litigation
Corporate/Small Business
Business/Commercial Litigation
Real Estate Residential & Commercial
Personal Injury
Estate Planning
Collections
Last Updated: Apr 16, 2021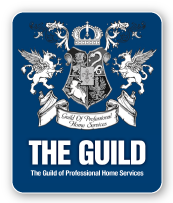 Welcome!

At the Law Office of Randy J. Spencer, LLC, the goal is to help each client achieve success in overcoming the legal challenges which confront them, including, but not limited to:

purchasing/selling a home

incorporating/buying a business

planning for their future

personal injuries and damages

business matters

collections

About the Firm
Randy J. Spencer established the firm after practicing for several years at two highly respected Boston law firms. Randy J. Spencer is committed to offering the highest level of service to his clients in all practice areas. It has been Randy J. Spencer's goal to apply the lessons learned from years of litigation and general business practice as well as from the interaction with his clients and their individual goals and needs.

How can we help?
Randy J. Spencer provides aggressive legal representation in a cost effective, timely, innovative and responsible manner. The Law Office of Randy J. Spencer, LLC prides itself on personal service.