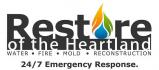 We Offer:
Water Damage
Fire & Smoke Damage
Reconstruction
Mold Remediation
Carpet Cleaning
Auto Detailing
Last Updated: Oct 29, 2020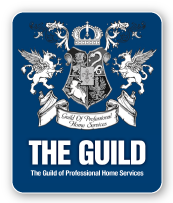 Complete Reconstruction Due to Damage

Water intrusion can occur in many different ways and when you least expect it. At Restore, we are determined and certified to help you with any of water removal, drying, or damage of any kind. ​
Knowing the inconvenience, stress, & unexpectedness of any water loss big or small...We are giving you the opportunity to be prepared with our FREE "Restore Rewards" Program. 
*Just click the sign up tab to the right.
Unexpected events such as fire, smoke & damage can happen to anyone. We are here to respond, contain, & RESTORE your home or business following industry standards.
​
After fire or smoke damage it is natural to want to jump right in and clean your home and contents. Timely action plays a very important role, but incorrect action can negatively affect satisfactory cleaning and restoration. 
Please, don't hesitate to call us with any of your questions as we are happy to assist you in this process.