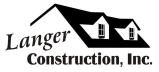 Last Updated: Jan 16, 2021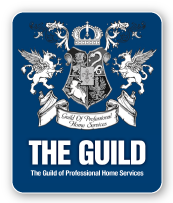 About Us
Langer Construction/Radon Testing & Mitigation is NEHA/NRPP certified, licensed and insured. We accurately measure radon and professionally install radon mitigation systems according to the latest EPA Radon Mitigation Standards. All of our work and materials are guaranteed for 5 years and is transferable.
We are proud of our excellent customer service and timely response to radon test requests as well as quick turnaround on installing your mitigation system.
We service Western WI and Eastern MN.
Mike Langer/Owner
Mike is a native of Hudson, WI and has been a resident of St. Croix County for over 40 years. He is a trusted carpenter/contractor and has been a local business owner for over 15 years. Mike is very dedicated and makes himself available for any questions or concerns at any time. He will oversee and/or perform the installs and inspections.
Brent Becker/Marketing & Sales
Brent has a carpenter background along with several years of sales experience. He will educate you on what Radon is, answer all of your questions, provide you with an estimate and conduct the follow-up tests.