Last Updated: Mar 4, 2021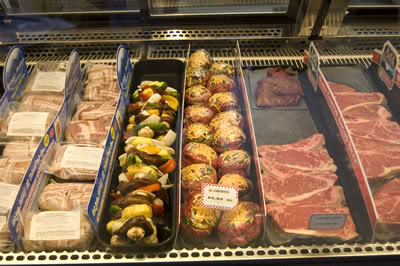 If you don't know your meat, be sure to know your butcher!"
Welcome to Lynn's Custom Meats and Catering.... home of fresh cut USDA Choice meats, aged cheeses, delicious deli specialties, and Christman's homemade sausages.
My name is Lynn Melton, and I am the proprietor. I got my start at Marketplace Foods here in Hayward, where I served as the Deli Manager for 13 years. Upon leaving, I formed a business alliance with Mitch and Mike Christman at The Meat Palace, and I was instrumental in establishing their catering services, grab and go lunch entrees, and building a nice deli selection. It was here that I honed my entrepreneurial skills. On December 15, 2007 I officially opened the doors to Lynn's Custom Meats and Catering.