We Offer:
Last Updated: May 8, 2021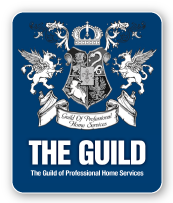 Adamson Flooring
is your One Stop Flooring Warehouse. We have a 40,000 sq ft showroom, offering you with a wide variety of beautiful hardwood, carpet and tiles.
Customer satisfaction is our main objective. Our team of highly skilled professionals will work with you from start to finish.
At Adamson Flooring "We stand on our reputation."
Home Builders

We supply and install Ceramic, Hardwood and Carpet for many of the areas most respected builders.
Why Choose Adamson?
We have been supplying these products to builders for 18 years and have completed over 10,000 homes.
We have the best trained installers in the industry with enough manpower to handle any size residential or commercial development.
Our 6 site managers all have a minimum of 5 years experience in the industry.
Our beautiful showroom makes a builder using our service look professional.
2 year warranty on all installation.
Quick turn around from colour sheet to installation.
Quick turn around for service completion.
Huge buying power allows us to provide extremely competitive pricing.
Free estimates.
Showroom

Our beautiful 40,000 sq ft showroom was designed with comfort and space in mind.
Use our experienced sales staff, bring a designer or do it yourself, we make everyone feel welcome. Take as much time as you like.
At Adamson Flooring we offer professionally designed colour packages including carpet, tile, hardwood and paint. This takes the burden of colour selection off the client and ensures that the colour schemes are current.
Adamson Flooring will also handle any painting if required.