We Offer:
Title Insurance
Written Searches
Construction Escrow
Last Updated: May 8, 2021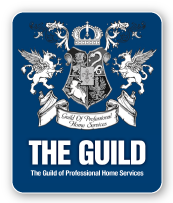 Security First Title is owned and operated by Bill W. Shroyer Jr. and it has been since its beginning eight years ago. As president of the company, Billy has over eighteen years of experience in the title insurance industry, having personally closed over 10,000 residential and commercial transactions. Mr Shroyer has served on the board of directors for the Freeport-Galena Area Association of Realtors, the Freeport Area Landlord Association, The Freeport Country Club and the Freeport Area Chamber of Commerce. He was the first recipient of the Golden Services Award from the Freeport-Galena Area Association of Realtors.
Security First Title Company reprensents Commonweath Land Title and Old Republic National Title. It conducts business in Illinois, Wisconsin, Indiana, Iowa, Michigan, Minnesota, Missouri, and Nebraska.
Here at Security First, our professional and knowledgeable staff of over 40 employees is at your disposal to insure complete customer satisfaction. Our pricing is competitive and our service is excellent, We go above and beyond serving our customers needs. we colse at your convenience...anytime, anywhere!
---
205 W. Stephenson, Freeport, IL | 815.235.2900