We Offer:
Residential Home Inspections
AHIT Trained
Single Family Homes
Duplexes
Town Homes
No job to big or to small!
Comercial Inspections
http://wahigroup.org
Last Updated: May 8, 2021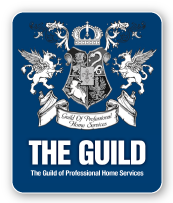 CATTAIL HOME INSPECTIONS
Choosing a Home Inspector is a difficult job because different inspectors have varying qualifications, equipment and experience. One thing is for sure; a quality home inspection requires a lot of work and relies heavily upon the inspector's own efforts. If you allow Cattail Home Inspections the honor of inspecting your home you will have the very best. Keith Bell, Owner/operator of Cattail Home Inspections, personally performs all inspections. What you receive is a professional and comprehensive analysis of the home, in accordance with all Wisconsin standards, by someone with many years of experience in the industry. This is my promise to you. Call Cattail Home Inspections today and have peace of mind tomorrow. Home inspection always completed within 24 hours guaranteed.