Last Updated: Sep 28, 2022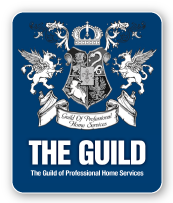 Luther Manor Communities
Luther Manor Communities is a faith-based, non-profit organization which was founded over 64 years ago by the Lutheran Churches of Dubuque. Since its founding, Luther Manor Communities has demonstrated leadership in the tri-states and the nation by providing quality caring services to generations of Dubuque residents, their families and our staff.
At Luther Manor Communities, we strive to be a place where you can enjoy the golden years of your life with love, care and familiarity. We offer the finest respectful care services for our residents in a homelike and peaceful environment.
Our staff is dedicated and trained to handle nursing, social services, dietary, and skilled therapy for older adults, especially those whose physical condition requires regular assistance. Our staff is also capable of taking care of elderly people with physical or sensory impairments that require special attention.
Learn more about our services on our website and feel free to contact us to offer personalized attention. We are happy to help you solve your home needs and care for older adults.