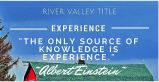 Last Updated: Dec 9, 2023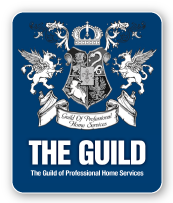 Our experienced staff is committed to delivering to our customers the highest level of prompt, friendly, accurate and confidential title, closing and escrow services.
Our owners and staff realize that there are many title agencies to choose from, and we distinguish ourselves by focusing on doing what we say we are going to do when we say we are going to do it. Our approach is simple – we dedicate ourselves to providing the level of service that we want to receive ourselves.
River Valley Title's staff is competent, creative and provides our customers with exceptional service under sometimes extraordinary circumstances which require quick thinking and innovation. We take a common sense approach toward meeting the needs of our customers.
We provide highly personalized title and closing services to our customers by listening to them and devising ways to make their transactions easier and more efficient.
Our customers come to us because they like our staff and we have products and services that fit their needs. They stay with us because our level of service and friendliness is unbeatable.